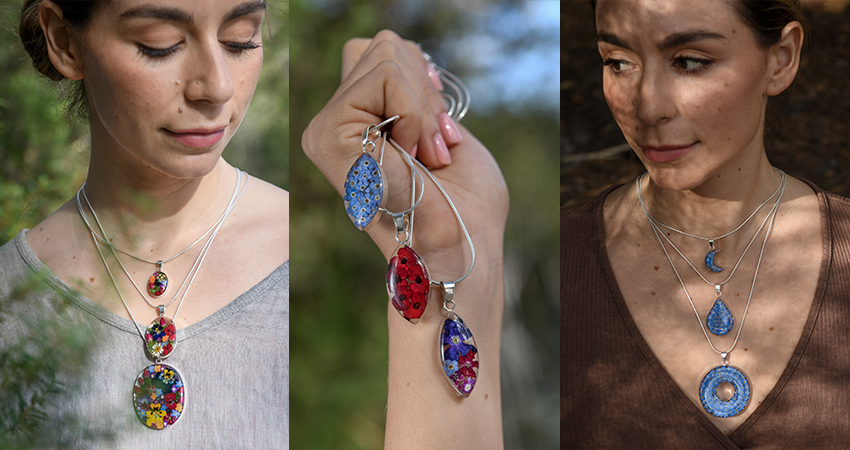 San Marco

The Art of Flowers

San Marco is an Australian owned label specialising in artisan jewellery, ethically sourced and carefully handcrafted in Mexico by the Gomez family. Each piece is intricately created from miniature flowers which are hand-picked from their garden, dried and designed with Sterling Silver casing into beautiful unique works of art.
A Flower Necklace in Australia Is a Unique Gift
If you have been looking for just the right gift to give your best friend for ages, our flower necklace in Australia is the perfect, unique gift that will make them and many other lives happy.
The Gomez family meticulously handcrafts our flower necklaces in Mexico. We believe in sustainable production practices, respect for people and nature, and giving back to nature what we take from it. You support the Gomez family, sustainable trade and practices, and our passion for nature and beautiful things when buying a flower necklace.
We find inspiration from nature for all our jewellery lines, and you will find a variety of real flowers, carefully arranged and forever captured in resin.
---