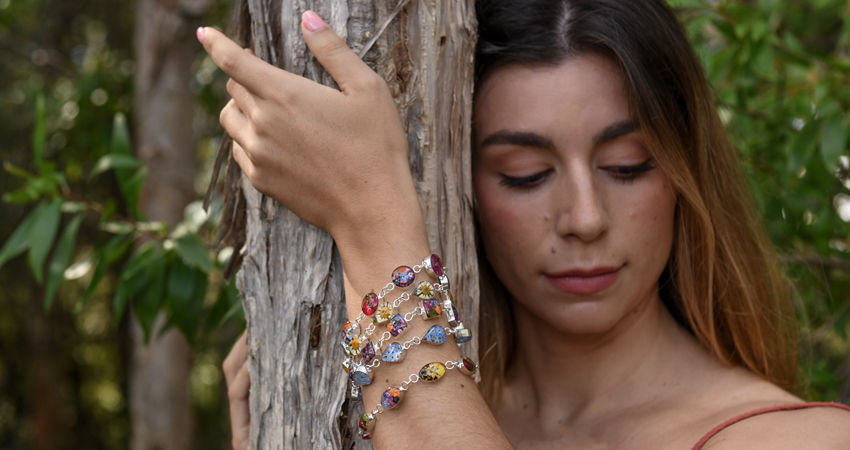 San Marco Flower Bracelets
The Art of Flowers

San Marco is an Australian owned label specialising in artisan jewellery, ethically sourced and carefully handcrafted in Mexico by the Gomez family. Each piece is intricately created from miniature flowers which are hand-picked from their garden, dried and designed with Sterling Silver casing into beautiful unique works of art.
Wear Inspired Craft With Our Flower Bracelet
If you appreciate ethically sourced and produced jewellery, we offer sustainably sourced coconut shell and panguantuon wood earrings, necklaces, and bracelets for the individual who wants to enhance their aesthetic naturally. Included in our wholesale collection is the flower bracelet that embellishes your wrists and draws attention to your hands.
---