San Marco – The Frida Kahlo Design Inspiration
Author: Cool Coconut Date Posted:29 November 2018



Established in 2000, Cool Coconut creates handmade jewellery made of natural, environmentally friendly and ethically sourced materials. Although each collection is different, the stunning San Marco collection is inspired by Mexican culture, including a selection of pieces by Frida Kahlo.
The Birth Of An Artist
Frida Kahlo was born in Coyoacán, a village outside of Mexico City and endured many hardships in her early life. Polio left her with a shortened leg and a limp at just 6 years of age and a car accident at 18 left her with lifelong injuries and pain after her vertebrae, collarbone, ribs and legs were fractured and a handrail impaled her pelvic bone. Bedridden for months while recovering, she took up painting. Throughout her life and after her death, Frida Kahlo became an icon across the world.
Since her death, Frida Kahlo has become a global symbol of resilience against adversity and patriarchal oppression, a feminist icon. Her paintings are outstanding works of art which show herself in an honest, realistic light. Most of her paintings were self-portraits where she portrayed herself as she was, not how she wished to be seen. She was one of the first female artists to be internationally recognised and has become an inspiring global figure.
Although much of her work dealt with her struggles and suffering, she still saw beauty in the world, famously saying, "I paint flowers so they will not die." It was this that made me realise she was a natural match for my San Marco collection!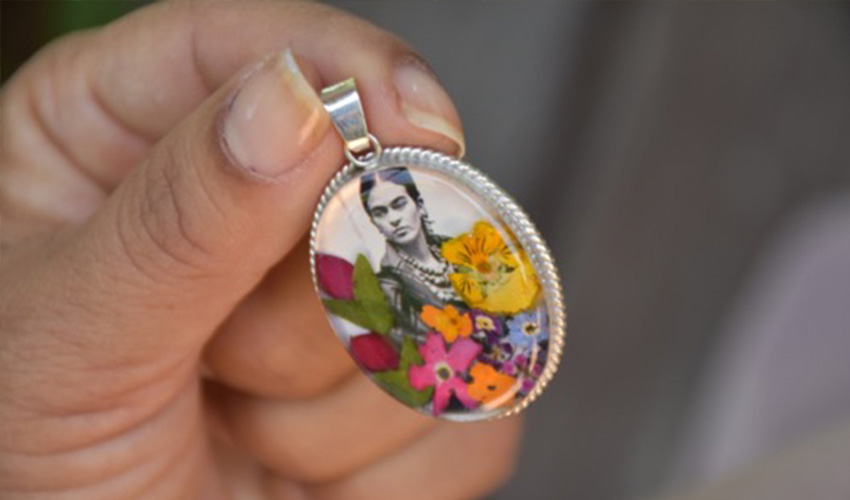 Inspired By Nature
Cool Coconut has always handcrafted jewellery using natural materials such as wood, precious metals and shells. It's no surprise then that our attention would turn to the very things that caught Frida Kahlo's eye – the beauty of flowers. The San Marco collection features minuscule flowers which are dried and arranged in resin to create beautiful bursts of colour in rings, bracelets, necklaces, earrings, charms and pendants. The collection is made by Alicia Gomez and her family who I met in a market in Mexico. In a homage to the great artist, we've found a way to immortalise the beauty of nature, in the same way Frida tried to capture them using the medium of paint.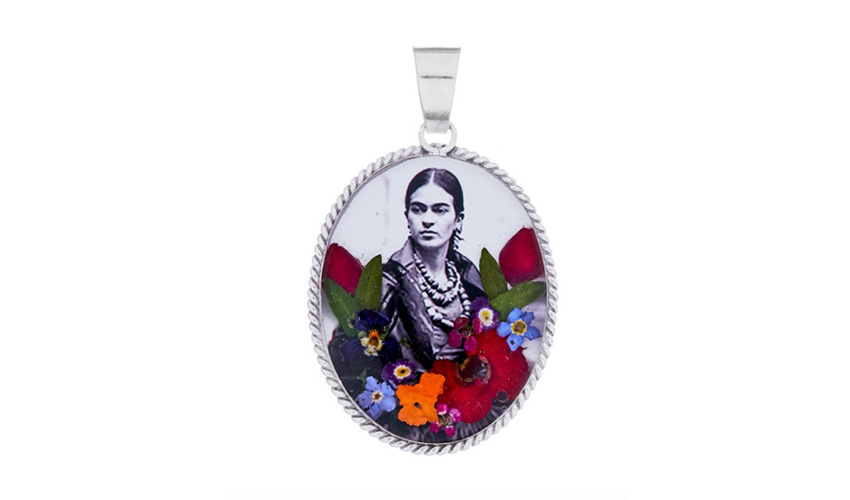 Frida Kahlo is an icon for artists and creatives all over the world. Known for her artistic ability, strong personality, prominent eyebrows and her dominant flower crowns. Her strength and passion is reflected within the San Marco collection. I hope it inspires you as it did for me – and Frida!
---
Leave a comment