The San Marco Story
Author: Cool Coconut Date Posted:29 November 2018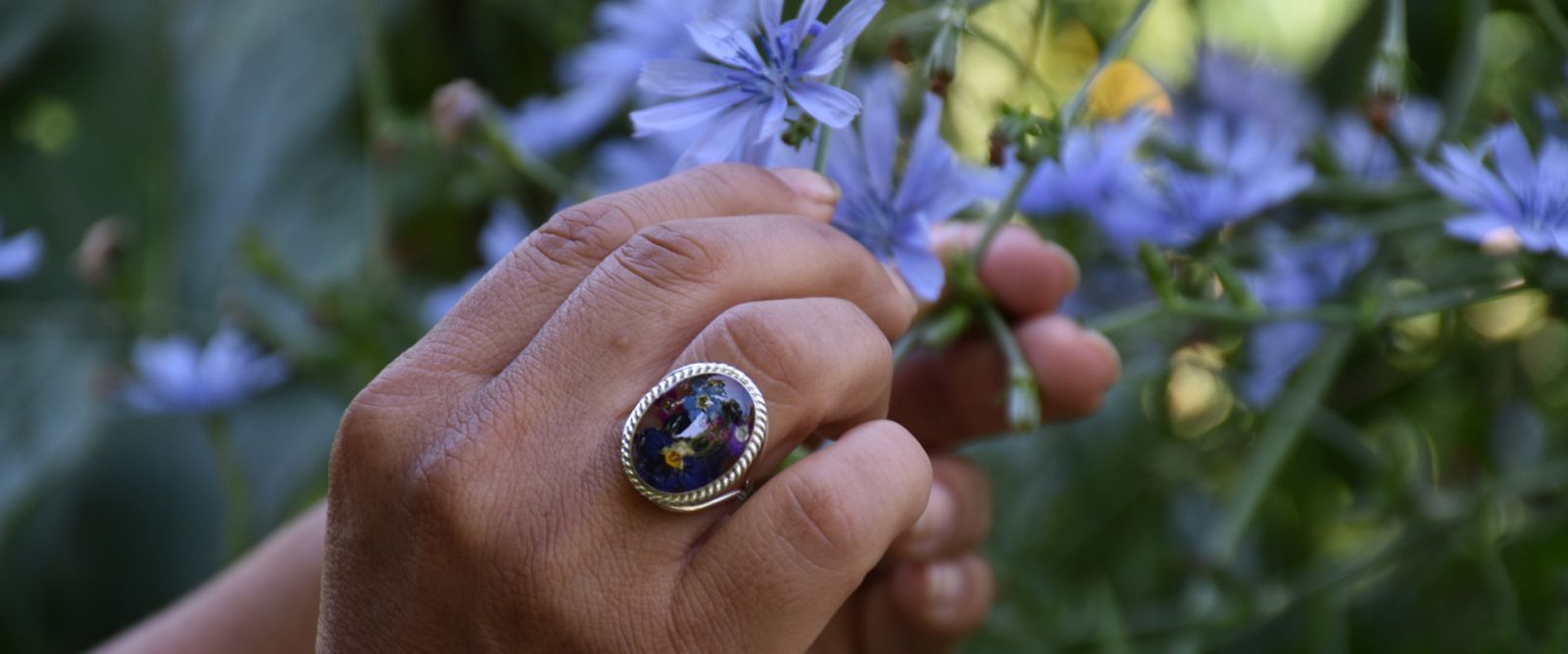 Nature is full of contradictions, and it's these contradictions that inspired the Cool Coconut's San Marco Collection of jewellery. This range has a special place in my heart as it's pushed the boundaries in terms of what we normally create, while still staying true to the Cool Coconut brand and our dedication to making jewellery that is handcrafted, natural and ethically created.
Where It All Began…
Cool Coconut was established 18 years ago at a market on Bondi Beach. It was the summer of the Sydney Olympics, and the tourists were out in droves. I decided to showcase my handmade coconut necklaces to the masses of spectators on the beach. The business was still in its infancy, so I didn't have a name for the brand yet. However, when my customers saw my handmade, coconut jewellery, they would constantly say "Cool!". It was my first clients who inspired the name Cool Coconut.
Since then, I spent time working on a new collection. I was looking for something naturally beautiful, unique and handmade. It was during this time that I set off on a trip to Mexico. I immediately fell in love with the colour and vibrancy of the cultures. I was equally inspired by the beauty of their natural surroundings. I typically gain inspiration from nature; so to me, this was a sign I had found the theme for my next line of ethical and sustainable jewellery.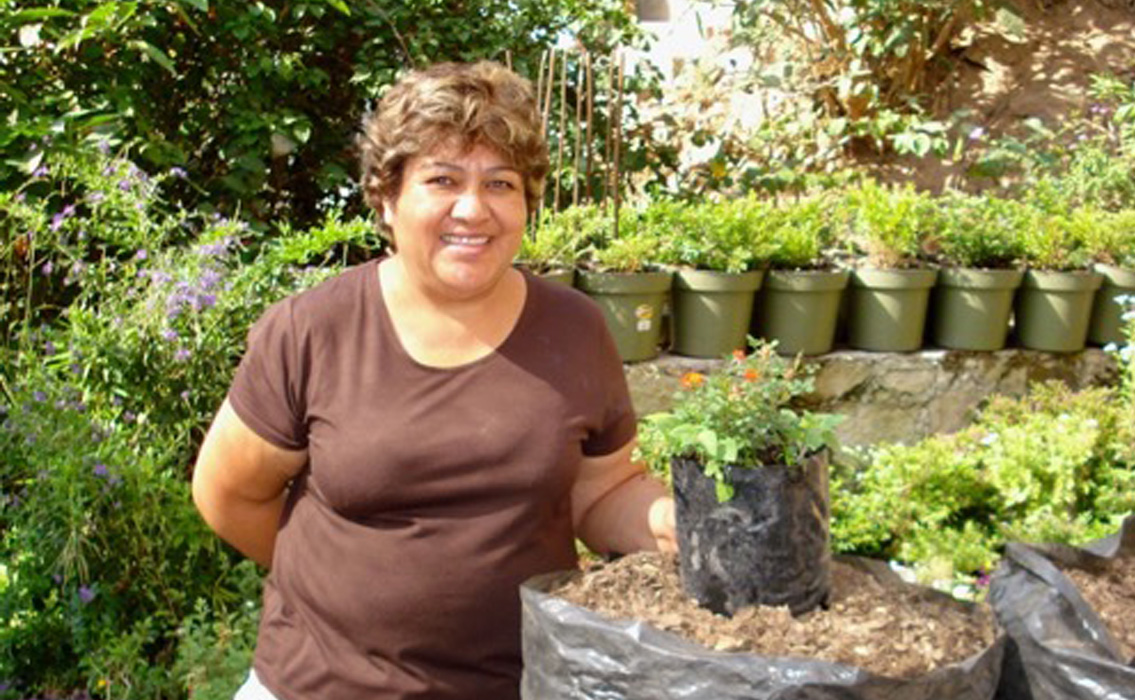 Introducing San Marco
The San Marco story began 12 years ago. I was travelling and searching for inspiration for my next collection. I already knew that it had to very special – a design no one had ever seen before, and made with passion – by very special people.I was hoping to find something that could begin my new sterling silver collection, and I was fortunate enough to meet the Gomez family on my travels. I met Alicia Gomez by chance in a local market, and I was absolutely blown away by the pieces of jewellery she was making. Her collection featured the smallest flowers I had ever seen, forever preserved in clear resin and with exquisite Mexican silver fittings.
I connected with Alicia immediately. Her passion for her craft and her warm, positive personality were unmistakeable. She was gracious enough to invite me to her home where she creates her jewellery. She introduced me to her family members, who each played a part in the jewellery production, and she showed me how they created each piece. She grew the flowers in her back garden and harvested them herself. She also mentioned that sometimes, they would venture up to the Mexican mountains to find "rositas" – "little roses."
After the flowers are picked, she would dry them on the dining room table before they could be used. Her husband did the silver work in his 'workshop' – a simple room situated underneath the kitchen with a hardpacked dirt floor.
Alicia showed me how, using tweezers, the tiny blooms were carefully placed and arranged in resin that was poured into the silver casings. Each piece was individually made and polished by hand to shine brilliantly.
When I saw the meticulous care that was taken with each piece, I knew that I had found something special, made by special people. The Gomez family were creating jewellery that was handcrafted with love, natural and unique, and this was the beginning of our San Marco collection!
I am proud to say that since partnering with the Gomez family, Alicia has been able to employ people outside of her family to help with our orders. We've managed to create something of beauty that's also having a very real impact on the community. Every person who is involved in the production of our pieces takes great pride in knowing that their talents are appreciated across the globe.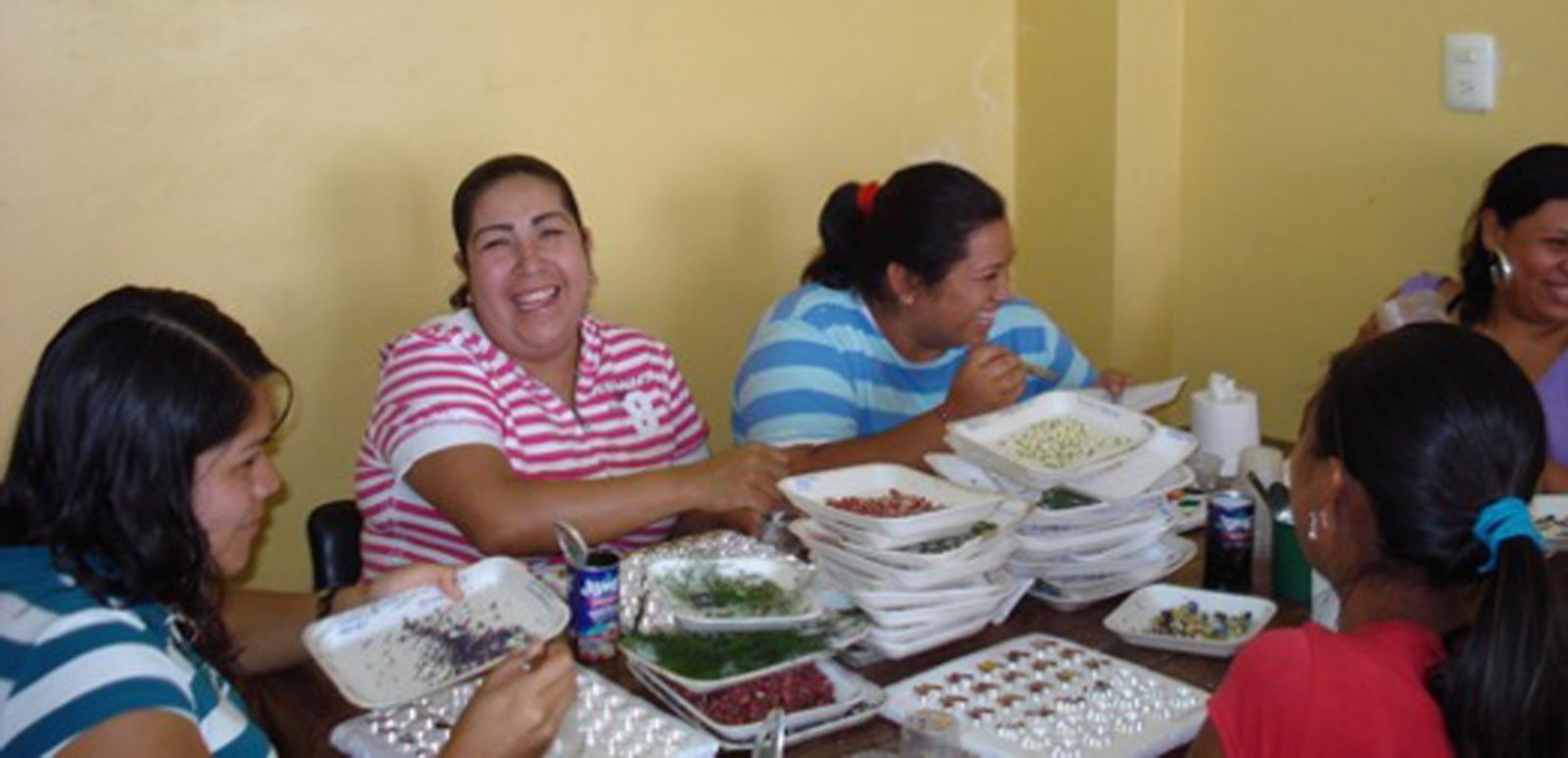 ---
Leave a comment